How we used film to capture and animate the UK's leading ambitious business owner awards
If there's one thing that working in lockdown has taught us over the last year, it's that we can be and have to be innovative and adaptable to how we work and how we approach our marketing. With all the digital products available to us of course this makes life much easier than it may have once been, but we still need to use our imagination and marketing skills to harness those products and maximise their capabilities.
That challenge was put to the test at the end of last year as we pulled together the final pieces of the LDC Top 50 campaign – a stand out project that searches for the most ambitious business leaders in the UK – and this normally culminates in a spectacular event in London, with all the winners, razzmatazz and buzz captured in a campaign finale video.
But not this year!
Like so many other projects and events from the last 12 months, we needed to rethink and reimagine how to bring our campaign to life within the constraints of home working and digital platforms.
So, what were the key elements and challenges to bring our video to life:
Challenge 1 – how to bring together content for judges and winners
Challenge 2 – how to capture our winners and their thoughts
Challenge 3 – how to create the final stand out video to celebrate the campaign
Challenge 1
Bringing together 6 people across the country to create our judging panel was actually a whole lot easier in our newly learned lockdown life, the advent of online video calls means we are now immediately able to capture video content, and people can block out time for a scheduled call without having to plan in a day for travelling and time out or their business – so some advantages at least. Next point to agree was the channel to host the session.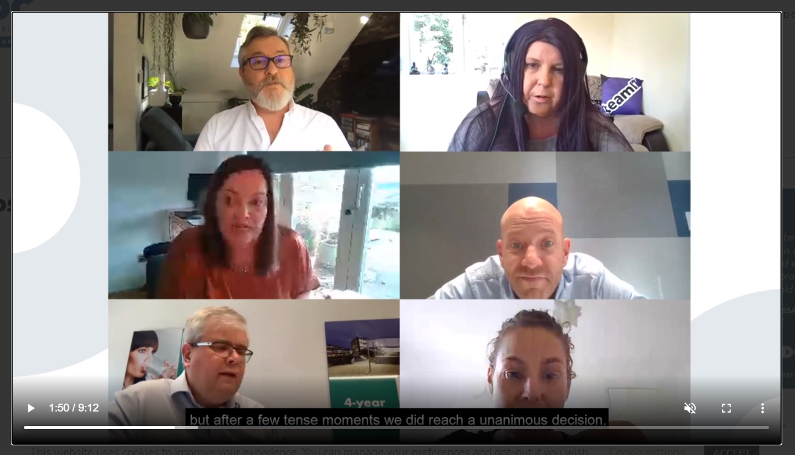 Zoom of course has been one of the winners of lockdown running head-to-head with Teams and whatever happened to Skype? But after several tests and rehearsals and some concerns over the security of zoom, Teams became the preferred route. The visual element of Teams is not so great however with only 4 people visible at any one time on the screen, so some sneaky photoshopping was required to change the view in the editing stage, but at least we had our panellists and were able to capture the judging process.
The most important aspect of this element, once we had agreed our platform was to set a few basic rules for home filming – they may seem obvious, but all of us will recall the TV highlight of lockdown moment when Professor Robert Kelly on a BBC news item was joined firstly by his 2 toddlers, followed swiftly by his wife on all fours dragging them out of the room…so some rules to remember for your home filming success:
Make sure everyone in the house knows you're filming and leaves you in peace.
Is your device fully charged and ready to go? You don't want the red light of doom to come on before you've wowed your audience.
Are you filming in HD? You'll want the best quality, but be aware of file size!
Set up the space for filming, where will the device sit? Make sure it's stable.
Check the light, make sure you're not in too bright sunlight or shade and sound – is your mic picking up ok?
Ideally can other devices in the house be off the internet? You don't want to appear pixelated or with a lag at the crucial moment.
Check ahead of time you have the link to join the call at hand, no last-minute scrambling for dial in details to get you stressed before you've started.
And finally, what are you going to say? The beauty of filming direct from a video call is that you can have some notes really close to hand but out of shot – even on the screen in front of you! So be prepared and use the digital element to your advantage.
Challenge 2
Capturing our multiple winners on film was our next challenge. Each winner dotted around the country would film their own winner's acceptance piece. The key part to this element was to provide very clear briefing notes, all of the above plus direction on content and timing. It's very easy to start to chat on a video and lose track of how long you've spoken, so practice, use a timer, set your time limit and stick to it.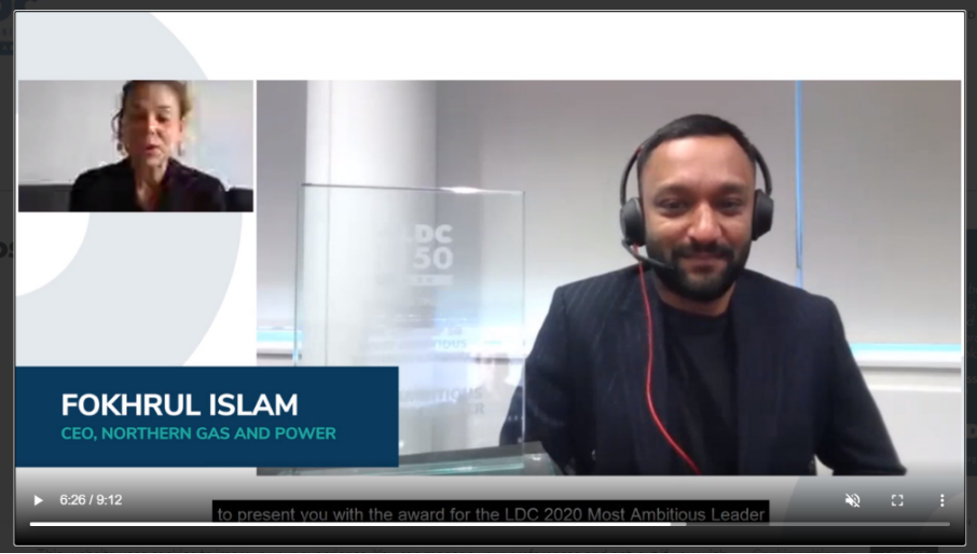 Challenge 3
And finally bringing it all together. Large file transfer can be a problem, but you can utilise platforms such as WeTransfer, WhatsApp or Dropbox to gather your files in one place ready for collating them all together.
As a creative agency we have the ability to produce the final film including editing the video files supplied, adding animations and graphics for interest, music and subtitles and you're ready to go.
If you're not using an agency then there are various free packages out there that can do minor editing and adding graphics – check our Imovie and Inshot But for the best results, if you really want a first-class end production then let the professionals put the finishing touches to your project.
This project for LDC is a perfect example of pulling all these pieces together from numerous people in their homes and offices around the country, working with what you have to produce a final quality piece. Even in lockdown it's still possible to create engaging content – check it out here https://ldc.co.uk/downloads/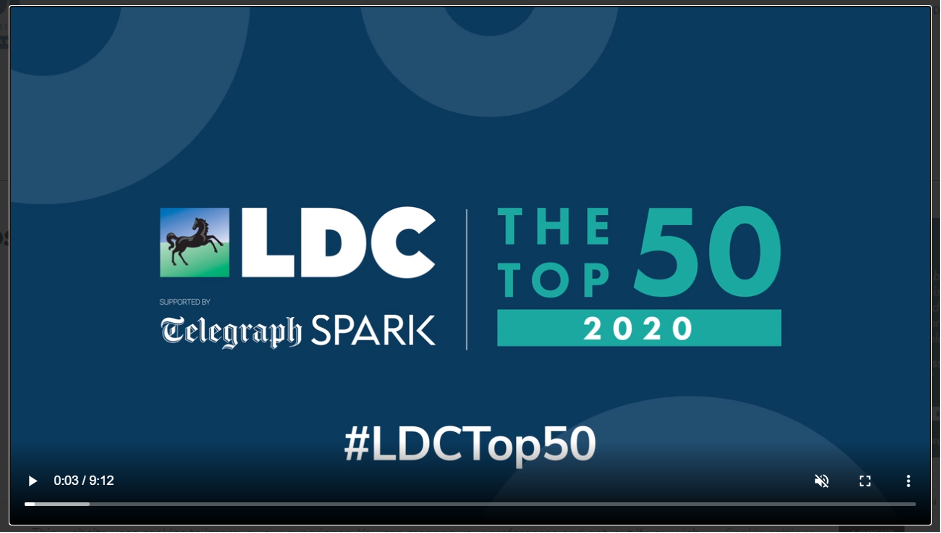 So, there you have it – as video continues to grow and YouTube almost outperforms google in searches, we really need to include video in our marketing mix and even a lockdown shouldn't deter our filming ambitions, so get your project storyboarded and started.
And what's more Register your interest in the LDC Top 50 Most Ambitious Business Leaders Awards 2021 and nominate yourself or someone else – go for it
Get inspired, think differently, Create, Ignite, Grow – we'd love to get involved.
Call 0121 766 6571 andy@owb.uk.com or meet us on zoom!!