With the New Year finally here, we are looking at trends not to miss for 2021 and that will help you stand out in a crowded market place….
Customer Experience
In 2020, we saw a real shift in consumers buying online as a direct result of COVID-19 with businesses forced to move more of their sales online. With the competition being fierce, you will need to offer your customers the very best experience from A to Z.
How can you offer great customer experience?
Efficiency & quality– ensuring that products are being delivered in a speedy and efficient manner and that the packaging is intact and preferably eco-friendly is a key customer preference (who doesn't hate a small item being delivered in a gigantic box?).
Knowledgeable and friendly service– now more than ever it is important for companies to be knowledgeable and offer a friendly service as this will result in repeat business and positive customer feedback and it will make you stand out from the crowd – which is harder than ever to achieve!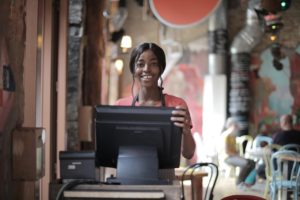 Personalisation – customers want to feel that they are valued and that they are 'special' to you as a company. Creating personalised offers and birthday treats will help you increase revenue – it's all about delivering the little touches!
Employee engagement
Your employees are your biggest asset and can help you obtain new customers. As the face of the company they often have a relationship with customers and they are your biggest advocate.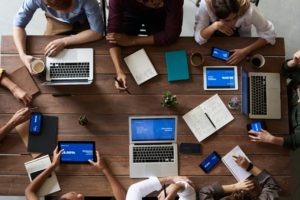 How do you increase employee engagement?
Offer a work place (or home work place) where they are comfortable and feel part of the bigger picture.
Engage them in wider business objectives, it will make them feel involved and that their opinion matters will help you succeed in the future.
Give them the tools they need to get your brand messages out on social media. Did you know that employee social media posts are 7x more likely to convert?
Live video
Did you know that 70% of consumers would like to find out about a new product launch through live video?  It's no surprise with all the big social platforms investing in their video features and new digital tools to help brands directly connect with customers. The opportunity lies with LinkedIn as this platform is currently underused and you have a really good chance of standing out from the crowd.
LinkedIn has also released new features offering a major solution to companies unable to host events (which we expect will last for some time more!) helping brands connect with wider audiences and communities through virtual events – that can be hosted safely online.
If you are looking to adapt your brand in 2021, find new customers and increase your potential, speak to Andy Wilkinson andy@owb.uk.com today and we can help you re-align your strategy and optimise the digital platforms that you use to stay connected with your customers.