As the year is drawing to an end, we are reflecting on what a year it has been. Despite the global pandemic, we moved to our new home in the Jewellery Quarter, supported our clients through thick and thin with creative campaigns that stood out, were the right tone of voice and hopefully even put a smile on your face. We have compiled some of our favourite work…
JoJo Lounge – Branding
We love and have really missed a night out here at OWB, so we were delighted to start working on a branding project for Birmingham's latest addition to the bar & restaurant scene: JoJolounge.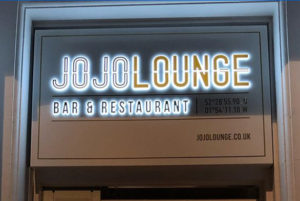 Opened in October 2020, JoJolounge Bar & Restaurant has been branded as 1920s New York Style and uses co-ordinates and maps as graphics, relating to its previous life as an ordnance map office.
Read the full case study here.
Cure Leukaemia – Boredom Bangers
In the midst of the pandemic, OWB and Cure Leukaemia came up with the idea of Boredom Bangers, tunes to get you through lockdown. The campaign, which ran through Givepenny and Spotify, enabled you to add your favourite tunes to the Boredom Bangers playlist and encouraged you to nominate a friend to do the same. You can still pick your favourite tune by donating here: https://givepenny.com/BoredomBangers

LDC – Top 50 Most Ambitious Business Leaders
In October, we proudly delivered LDC's 3rdTop 50 Most Ambitious Business Leaders, supported by the Telegraph. The campaign aims to identify the exceptional leaders of UK medium-sized companies and celebrate their incredible tales of ambition, resilience and innovation. Despite the event being held online, we worked tirelessly to create a hugely successful campaign.  Read more here: https://ldc.co.uk/top-50/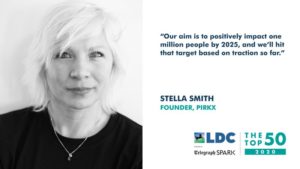 Auriga – Priority Services Register
In late 2020, trust fund provider Auriga Services launched a new Priority Services Register to help Britain's most vulnerable customers. The Priority Services Register, which is being used by the utility industry, will help identify their customers in vulnerable circumstances. OWB created an integrated marketing campaign through eComms, social and animation.
Little Soap Company
New to the client roster for 2020, Cotswolds-based small business, Little Soap Company, have had an incredibly ambitious and successful year, with multiple award wins amidst the changing face to their industry due to the pandemic. OWB have supported with a full, multi-channel marketing service – from email marketing to print ads, branding to social media creative; we're proud to support this small business making big changes to their industry in an ethical and eco-friendly way.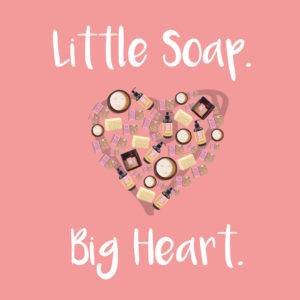 If you are looking to increase your presence through marketing in 2021, give Andy a no-obligation call or email Andy@owb.uk.com