Lately at OWB HQ, we've been talking a lot about how OWB, and the wider creative industry, are perfectly set up to work remotely, and how well we've been coping with our 'new normal'. That said, it is still nice to physically be in a creative environment; one where we can bounce creative ideas around the room, doodle on whiteboards, and generally have fun in person.
One of the things that we love and really miss is getting out on location for photo and video shoots, really being in the thick of the action. So, we're taking a quick look back at some of our favourite shoots and showing you some of the 'BTS' action, and really hoping that we can get back to creating this kind of content for our clients soon!
National grid 'VR'
Designed initially for use at a family away day as an insight into what working at National Grid looks like, OWB came up with the idea of creating a VR experience to give the user an idea of what it's like to be on a construction site. It was so well received that the experience is now used as part of the recruitment process. A great insight for the OWB team into the scale of work that NG do too!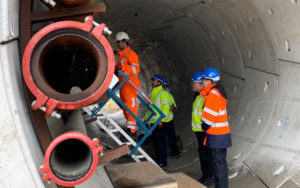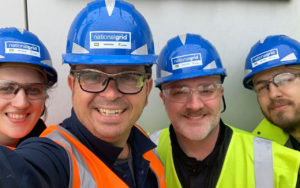 KPMG's 'VR' experience
We had great fun working on this project – OWB planned, storyboarded, designed and developed a VR experience to help KPMG stand out from other companies at exhibitions. Users who put on the headset were immersed in a virtual reality designed to explain about the future of technology and how KPMG can help them drive business success through smart taxation planning.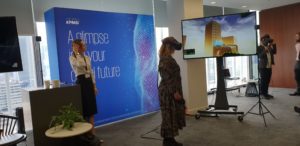 BNP Paribas
Here we are shooting some face-to-camera interviews for BNP Paribas Leasing Solutions. Clean and simple is sometimes the key!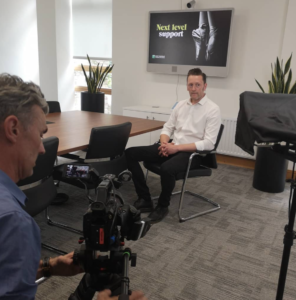 Twycross video
One of our all-time favs, Shari and Mike got to zoom around the zoo on a golf buggy and interact with all of the animals in this up close and personal shooting of the 'Get Closer' campaign video for Twycross Zoo! You can watch the 'behind the scenes' video in full on our YouTube channel here.
OSC Online Learning Platform
This minute-long explainer video – planned, storyboarded and created by OWB – for online learning platform OSC was incredibly fun to film. Give it a watch here; you might even see some of the OWB team members making their television advert debut!
CL GT15 launch
One of Cure Leukaemia's premier fundraising events, GT15, would've seen a team of amateur cyclists cycle the Tour de France route one day ahead of the professionals in 2020. Although sadly cancelled due to COVID-19, OWB worked on the launch marketing, including PR and social media coverage at the shirt handover, which introduced us to each of the riders.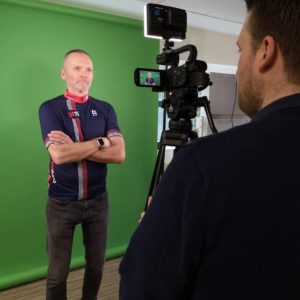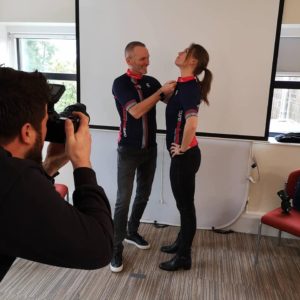 Lloyds Bank 'Women in Business' campaign
As part of their activity for International Women's Day 2020, OWB were involved in the filming for Lloyds Bank's 'Women in Business' campaign, which featured our very own Shari Bryan! Here she is looking cool in front of the camera at our Digbeth HQ during filming.