Andy Wilkinson recently attended the Midlands Economic Summit, an event that brought together influential figures from various sectors, sparking engaging discussions on the key drivers of growth and transformation in the region. From housing to energy security, from net-zero initiatives to manufacturing, the summit's panels and speakers shed light on pressing issues and presented exciting opportunities for businesses and governments to collaborate. In this blog, we will delve into the highlights and key takeaways from this dynamic event.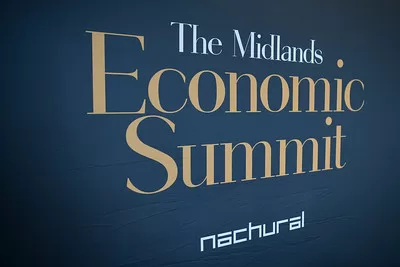 Building a Thriving Region:
Andy Street, the Mayor of Birmingham and an esteemed figure at the summit, emphasised the urgent need to double the rate of genuinely affordable homes in the region. Recognising that attracting the best talent is crucial for growth, Street emphasised the role of the private sector in driving this transformation forward. He rightly pointed out that advancements in housing, transport, skills, and innovation would directly impact and improve economic outputs. The region's success hinges on fostering an environment that provides both opportunity and affordable housing.
Net-Zero: A Golden Opportunity for Business and Government:
Dr. Helen Turner , leading an insightful panel on net-zero initiatives, underscored the magnitude of the investment opportunity this presents. According to her, this is the most significant investment opportunity ever offered to businesses and governments in partnership. The pursuit of net-zero emissions has the potential to reshape industries, create jobs, and drive sustainable growth. It is not just a responsibility; it is an opportunity that forward-thinking organisations cannot afford to overlook.
On-Shoring and Net-Zero Manufacturing:
Carl Arntzen, CEO of Worcester Bosch, brought attention to the critical role of on-shoring in manufacturing to achieve net-zero goals. Shrinking supply chains and ensuring localised production are essential steps toward a sustainable future. Arntzen highlighted the importance of embracing this paradigm shift, which not only benefits the environment but also strengthens supply chain resilience. By bringing manufacturing closer to home, businesses can contribute to economic growth while reducing their carbon footprint.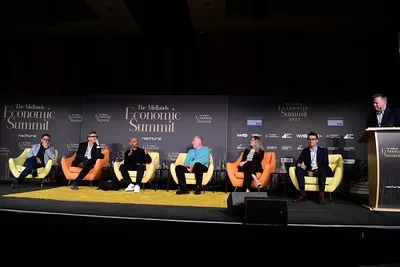 Energy Security and Frictionless Trade:
Saqib Bhatti MP emphasised the real challenge of our time: energy security and securing our energy future. This concern extends to trade relationships and the need for honest and cooperative partnerships with neighbouring countries. Pat McFadden MP echoed this sentiment, emphasising that labour and trade should not reignite the Brexit argument. Building mature, grown-up relationships with partners and neighbours is vital for achieving frictionless trade, safeguarding energy security, and driving regional growth.
Investment Strategy and Collaboration:
Paul Faulkner and Lord Harrington, leading the panel on investment, shed light on the need for a genuine long-term investment strategy in the UK. Comparing investment levels to those of neighbouring countries, they highlighted the importance of incentivising businesses and providing the necessary support for sustained growth. Drawing inspiration from the United States' successful growth strategies, a similar approach could invigorate the UK's business landscape and pave the way for economic success.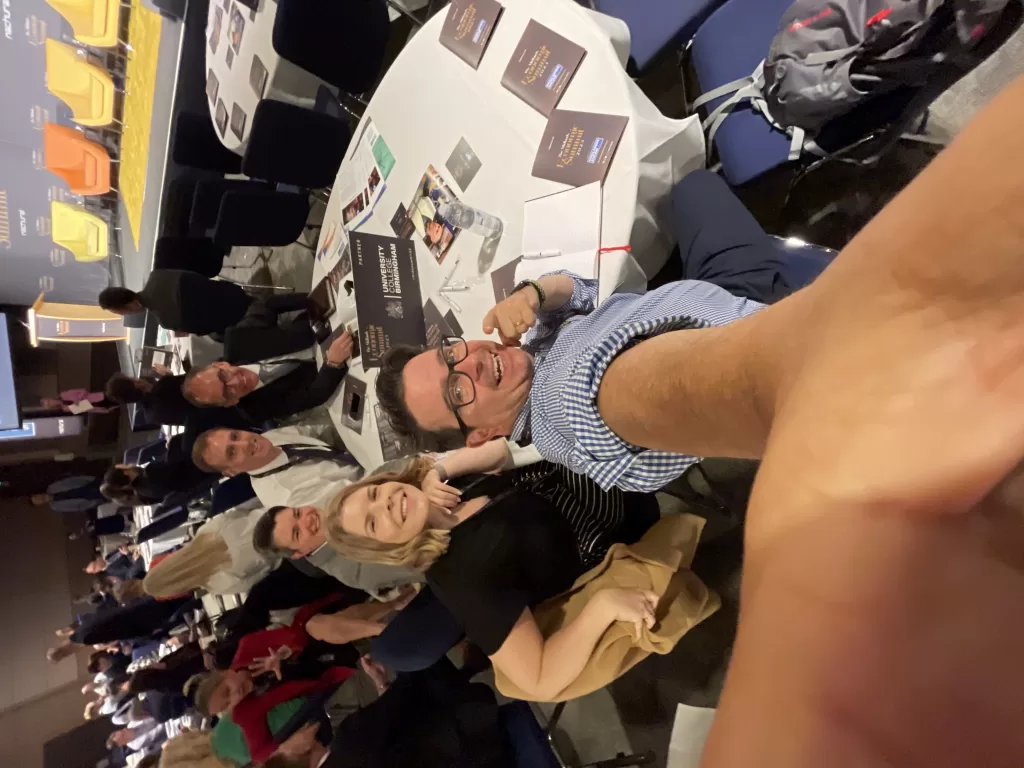 Unlocking Potential through Education and Skills Development:
Amidst discussions on housing, net-zero, and investment, the summit also emphasised the significance of education and skills development. The focus on further education (FE), higher education (HE), and short- to medium-length courses aims to support individuals in finding employment while fostering continuous skill development for those already in work. By equipping the workforce with relevant skills, the region can enhance its competitive edge, attracting businesses and enabling long-term prosperity.
While the summit's scheduled sessions were highly informative and inspiring, sometimes even the most unexpected moments can provide unique opportunities. During an unplanned fire alarm, participants found themselves forging impromptu relationships. It reminds us that the most valuable connections can emerge when we least expect them, contributing to the growth and dynamism of the region.
Credit: Jas Sansi for the fantastic images.