Well, we're not out of the woods yet pandemic wise, but the latter half of April does seem to have seen us turning a corner… There's nothing better than staring out of a window at our Jewellery Quarter office and seeing a return to 'normality', with people sitting outside the various bars and restaurants around the square in the sunshine. It's why we chose to move to this glorious part of town, and we can't wait until the entire team can gather and enjoy a beverage or two together!
Back at our desks, it's been an incredible start to 2021. Whilst we have all felt the challenges of the ongoing pandemic, what could have been a stark start to the year has actually been full of bright, new prospects and strengthening existing client relationships for OWB.
City of Wolverhampton COVID19 testing campaign
The latest of our campaigns to launch, we are working with the City of Wolverhampton on an awareness campaign to encourage testing within the city. A fab new brand, with bespoke photography to boot – look out for the creative.
Ask Bill – Auriga Services
In Auriga's mission to create 3 million healthy homes by 2030, OWB are creating the new consumer facing brand 'Ask Bill'. This friendly character celebrates the single central brand promise – Auriga have extensive insight, expertise and know-how to help you with bills, and provide impartial advice on how to save money on bills and offer practical information on the different schemes that energy and water suppliers offer.
Due to the nature of the issue, the brand mascot created had to be friendly and approachable, encouraging people to seek advice early on. Bill is designed to provide warmth, guidance and reassurance in a clear unifying character.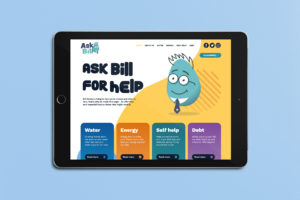 Lloyds Bank: strengthening client relationship
With the rise of challenger banks and an ever-expanding digital presence, in order to stay ahead of the game, Lloyds Bank is constantly evolving the commercial client proposition. Throughout the pandemic they have increased their digital offerings to a range of support materials, lending schemes and mobile apps, designed to help businesses in as wide a range of ways as possible. As part of our long-standing relationship with Lloyds Banking Group, OWB have supported with a range of marketing materials to support these initiatives, including explainer videos, social media assets, video work and animation.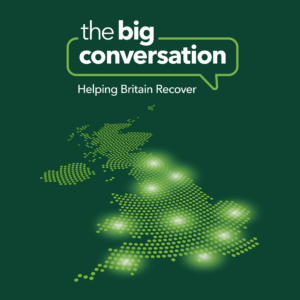 Cure Leukaemia Big Summer BBQ
As part of our ongoing marketing work for blood cancer charity, Cure Leukaemia, our latest campaign is designed to make their fundraising efforts sizzle! Cure Leukaemia wanted a standout always-on initiative that everyone could take part in and enjoy. We knew we had to take COVID restrictions into consideration, we also knew that whatever the campaign idea, it needed to be easy and fun to do.
With this in mind, OWB and Cure Leukaemia are proud to launch 'The Big Summer BBQ'! A national campaign that will not only help raise money for the blood cancer charity, but it will also help to bring friends and families back together.
So, if you're looking for ideas for a party this summer, why not 'Cook for a Cure' and be part of The Big Summer BBQ in aid of Cure Leukaemia? Simply pick a date, sign up, download your free BBQ pack with everything you need to hold your event. It includes posters, recipe ideas, price lists and fun ideas to raise funds. Make sure you gather your neighbours, friends, family or colleagues and fire up the BBQ! Then make a donation or try to raise £100 or more from your Big Summer BBQ to become a Cure Leukaemia Lifesaver.
Visit The Big Summer BBQ website to see our campaign and sign up for your Big Summer BBQ now!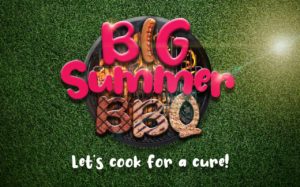 New client wins
This month on our social channels, we have been focussing on the importance of branding, and how this goes far beyond your logo design. We are incredibly proud to launch new and refreshed brands for some wonderful new clients so far this year, including West Midlands Health Technologies Cluster; an exciting 'to-be-revealed' website project for an all-new specialist recruitment company; brochure and print work for international logistics company DFDS; an integrated marketing communications plan, web, digital, social and PR for MEP solutions provider TNA Group; and a website refresh project for adventure travel company, Secret Compass. Phew!
Never one to rest on our laurels, we love working with amazing clients each and every day and look forward to continuing our relationships with both our new and existing clients throughout the rest of the year. Who knows, we may even be able to enjoy a face-to-face meeting (over a pint of course!) in the not-too-distant future. If you have a project in mind, talk to Andy today.