So here we are, mid-way through August (how did that happen?) and the strangest summer holidays on record. Even the weather can't make up its mind; 30-degree heat one day, tropical storms the next!
Although we've been making the most of staycations and exploring new parts of our local area, we're certainly missing our usual summer outings and fun here at OWB, especially as we are still mostly working remotely.
To try and inject some sunshine into an otherwise very soggy week, we've had a look at some amazing creative summer marketing campaigns from companies around the world.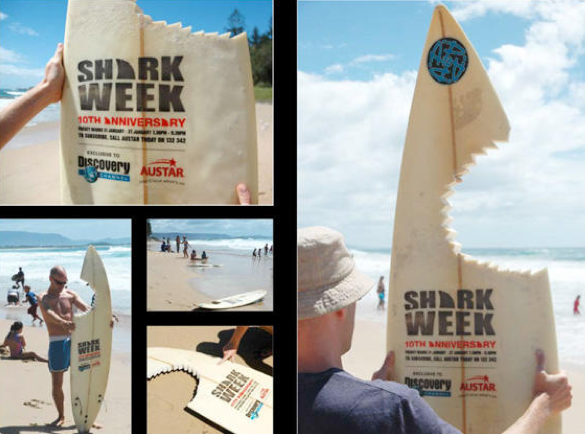 Bite-sized marketing
Don't worry, no surfers have been injured, but this creative campaign from the Discovery Channel to promote their '10th Anniversary of Shark Week'
caught our eye! They placed 'chomped' surfboards, alongside printed
advertisements, on popular beaches – scaring some, but definitely sticking in
the minds of most.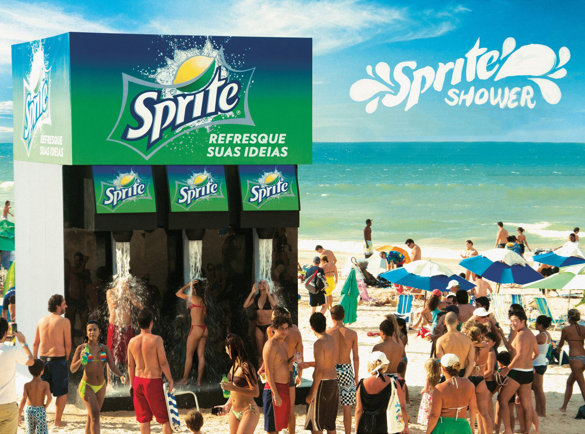 Sprite Shower
For all those who have made it to the beach this summer, how about this human-sized soda dispenser?! Beachgoers in Tel Aviv and Rio De Janeiro could cool off with a quick shower and then given a free bottle of the drink. Perfect summer sun campaign!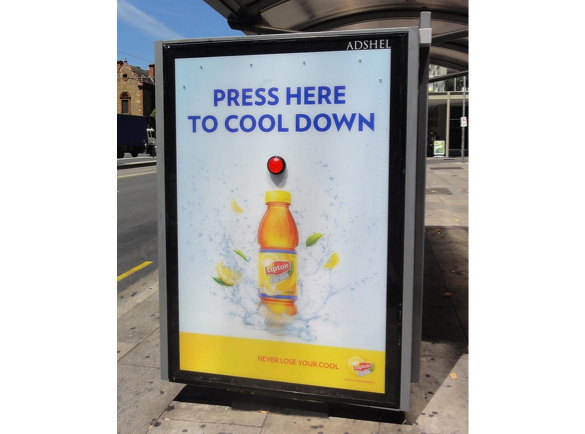 Cooling iced tea
We love an interactive display, and it doesn't come much cooler than this…
literally. Lipton used bus stops as cooling stations, where a cool-mist sprayed
people when they press a button. Truly refreshing!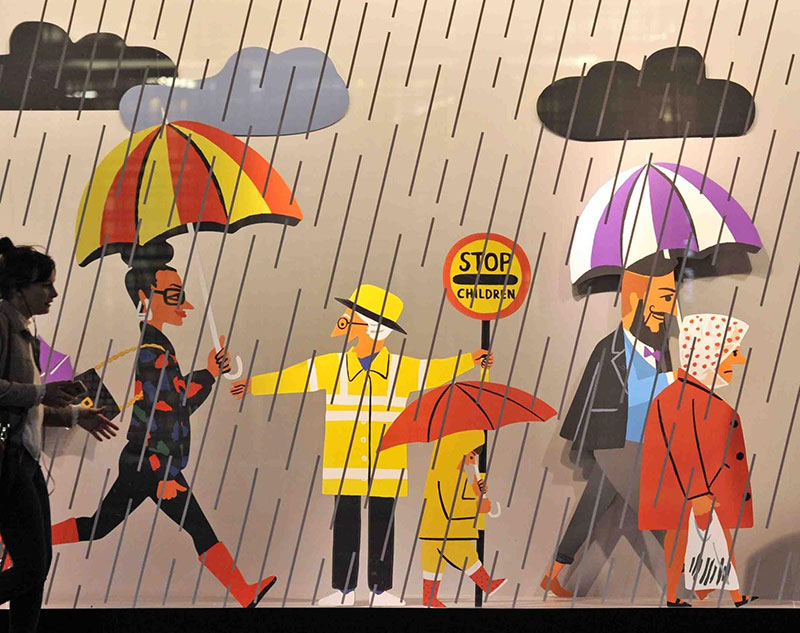 John Lewis's 'National Treasures'
Let's face it, the great British summertime often doesn't warrant human-sized
showers or cooling stations – we usually get enough rain for that! Capitalising
on this, John Lewis created their tongue-in-cheek 'National Treasures'
campaign, featuring all those aspects of summer that we Brits know and love
– pelting rain, sunburn and queues for ice cream.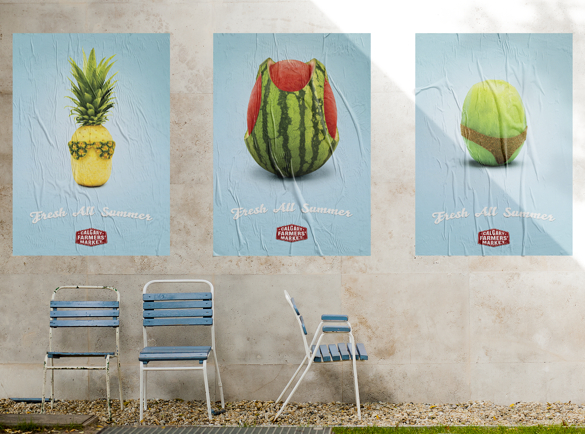 Feelin' Fruity!
Because who doesn't love to see a watermelon in a vest? Tropical fruit is
always a winner in summer advertising campaigns, and we love this clever
yet simple imagery from Calgary Farmer's Market. Slightly jealous that the
kiwi looks better in those speedos than we would though…
Whatever you're up to this summer, we hope you're having adventure-filled fun. Let us know which summer campaigns have caught your eye and brought a smile to your face during this odd summer!