Team OWB had a fabulous afternoon last week at the West Midlands Leadership Awards, held at the prestigious Burlington Hotel. Celebrating outstanding leadership, OWB were delighted to sponsor the public sector category, an area close to the hearts of OWB and many of our clients who work in this area.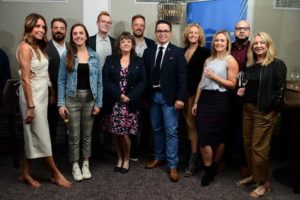 Shari Bryan – co-founder of OWB presented the award to Tina Costello, CEO of Heart of England Community Foundation and OWB.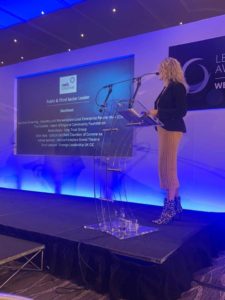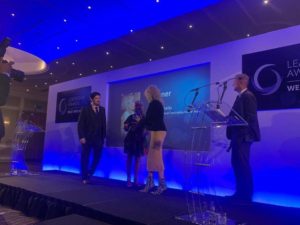 "The public and private sector is vital to the way we conduct and live our lives, leadership is critically a part of producing fantastic public sector organisations," commented Shari, "we were delighted to support and play a small part in backing great leadership in this area".
Andy Wilkinson, fellow OWB director, was nominated in the West Midlands Leadership Awards, sub 100 category, which was won by Stuart Pratt, Director and co-founder of Godwin Developments (who was also overall winner on the day, congratulations to him!)
"It was a thrilling experience to be part of such an amazing crew and amazing people across multiple sectors and categories from; emerging entrepreneurship and young leaders, to diversity and inclusion. It's great to push ourselves and be shortlisted across some of our fantastic peers," comments Andy Wilkinson.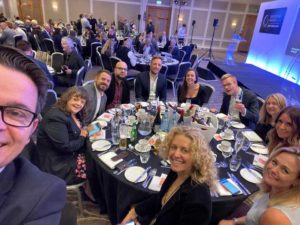 The keynote speaker for the lunch was Paul Faulkner, Chief of Staff and Operations at Richardson Group, who spoke around leadership through his career and notably three key tenets that he has taken away, and in particular his graduate days at MBNA, most notably working with an ex General who told him "don't walk over a paperclip" (ask Andy who will be happy to explain the story in full)!
It was wonderful to have the team all back together for the first time since 2020 and the buzz in the room certainly reflected the positive mood and enthusiasm for celebrating and networking again.
Congratulations to everyone.