WOW! What an amazing night for Team OWB, following on from our International Media and Creative Award at the UKTI/Insider Awards in June we beat off the competition to win the
Marketing & Creative Award
at the Birmingham Post Business Awards last night, held at the fantastic new Edgbaston Cricket Ground.
A great evening, shared with wonderful Clients and friends of OWB, the evening also raised a whopping £5,000 for the inspirational Harry Moseley 'Help Harry Help Others' charity http://hhho.org.uk/
Very Very Proud of our great team. Thank you. Recovering gently…..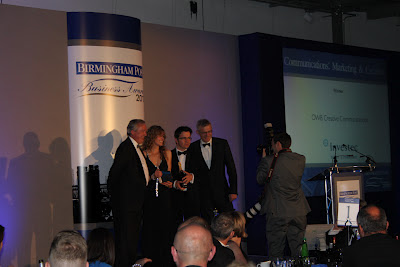 Great Moment in front of 600 people..thanks Jezzer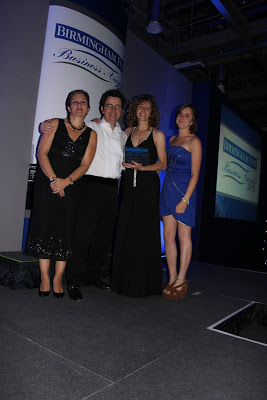 OWB team – Issy, Andy, Shari and Bryony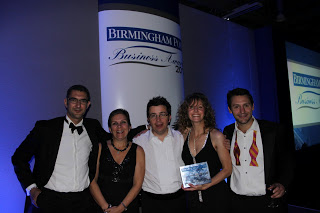 Toby, Issy, Andy, Shari and Iain hit the stage….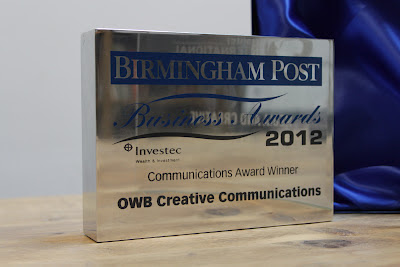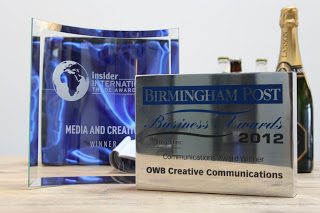 Two Great Awards for One Great Team in 2012….