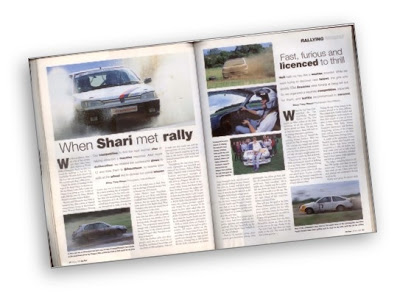 IN a major Midlands Karting Event last night our own Emerson Fitipaldi beat 52 blokes to win and get the fastest lap. "its all about GRIP" commented Shari "I like to take it HARD and FAST and then when the engine is really THROBBING I put my foot down and really go for it".
Shari has long been a top driver (pictured here in What Car magazine as female Rally Driver of the Year), she is never happier than ASTRIDE a PULSATING engine….
Find our more about our Motor Racing Pedigree by visiting Nick Leason Racing http://www.nickleason.co.uk – we are working with Nick to develop commercial sponsorship and brand marketing initiatives. CAll Andy or Shari to talk about opportunities for your business.