OWB shortlisted for international award!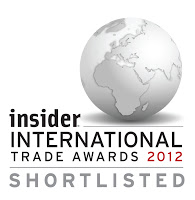 We have been shortlisted for Insider's International Trade Awards created to celebrate and encourage the drive for exporting excellence.
We are one of the finalists in the Creative & Media section
of the awards, with the winners set to be announced at a prestigious dinner at the
National Motorcycle Museum on July 12.
Twenty seven companies, colleges and quangos from across the region are
set to battle it out at the black tie event, created to celebrate and encourage the Midlands' drive for exporting excellence and
achievements in attracting inward investment.
So fingers crossed folks, we will be back with news shortly!!