News
OWB Shortlisted for Creative Communications & Digital Business of the Year 2017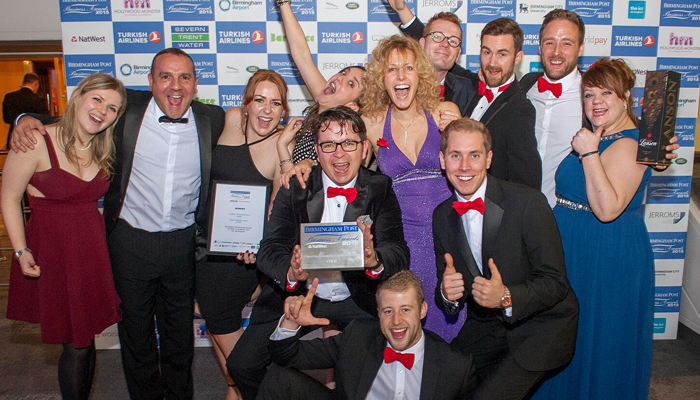 We are delighted to announce that OWB Creative have again been nominated for Creative Communications & Digital Business of the Year award.
It's that time of the year again where the OWB team will be scrubbing up, doing up, tying up and making themselves up ready for a big night at the fantastic Birmingham Post Awards.
"We feel honoured to be shortlisted in the Creative Communications & Digital Business Awards for the third time in a row" comments Andy, Managing Director at OWB, "Birmingham has always been an integral part of our business and being recognised within this fantastic city is an honour"
The awards will be held on 18th October at the glorious ICC venue, which celebrates business excellence and achievements of companies both big and small across 13 different categories. This year is set to be even bigger and better than before.
Nominations have now closed but if you voted for us here at OWB, thank you very much. We also want to wish good luck to every company up for an award this year. Wish us luck and watch this space…