News
OWB Gets Closer in new TV campaign
It is with great excitement that we announce the launch of Twycross Zoo's new TV advert, 'Get Closer', which premiered across the Midlands on Thursday 26th May. They (whoever 'they' are) say never to work with children and animals, but those of you who have dealt with OWB will know we laugh in the face of such a challenge. Luckily the weather, the animals and, most importantly, the adults were fantastic during our intensive filming session, and we were thrilled to capture some fantastic footage of the gibbons in full voice.
Click here to view the advert in all its glory: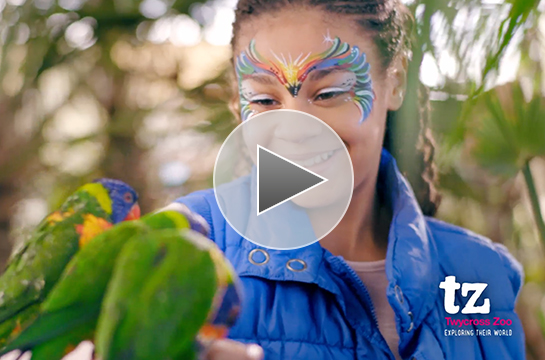 The campaign is running on ITV primetime throughout the bank holiday period, so keep your eyes peeled in between the soaps! If this whets your TV appetite, contact us to see how we can promote your brand today. And most importantly, get down to Twycross Zoo for a great family day out.
You can also take a look 'behind the scenes' to see how the video was created here, or click the images below to see our Flickr gallery: