When our lovely client The British Motor Museum began running a new campaign entitled 'My First Car', designed to encourage the community to share some of their 'My First Car' stories…well of course we just had to get involved!
Everyone remembers their first car, it holds so many memories. From passing your test to having to say goodbye and all the fun in between. So, we asked the OWB team to share their first car and a little story to go with it. Although reading through some of these, we're not sure it's safe for us to be on the road!
Have you got a 'My First Car' story to share? If you'd like to get involved with the British Motor Museum project, then send it to  community@britishmotormuseum.co.uk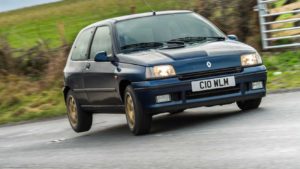 Zubair
My First Car was … a Renault Clio Williams 3.
"The passenger seatbelt wouldn't lock in place… the person sat in the front at the time had to brace themselves every time I broke so they wouldn't smash their face on the windscreen."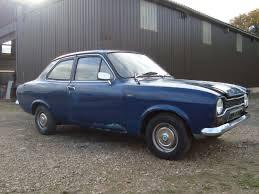 Liss
My First Car was … a Mk 1 Ford Escort.
"I put it in first instead of reverse and drove it through my parents front fence at quite some speed. The lady on the footpath the other side of the fence did not see the funny side of it!"

Shari
My First Car was … a Mini.
"I always wanted a Mini, fab little car. Loved it for 6 months until a wall jumped out and hit me at high speed – and it was sadly no more"

Dave
My First Car was … a Ford Fiesta mk2.
"Got bought this off mum and dad's best friend Barney, when I passed my test. Choke was always required to start it up! Condensation and ice on the inside was bad in the winter of 87!"

Norm
My First Car was … a Ford Fiesta ZETEC.
"Bought this, then drove straight from the showroom 220 miles to Croyden to see my then girlfriend, now wife."

Rach D
My First Car was … a Vauxhall Corsa
"Me and my friend were the first two people to pass our test at college, so we became designated drivers. There was one 'prime car parking' spot on the college car park that we literally fought over, including some very questionable boy-racer driving to beat each other to the space if we went out at lunchtime!"

Rachel T
My First Car was … a Vauxhall Corsa.
"Manoeuvres have never really been my forte, but thanks to Zubes the art of reverse parking has now been 'mastered'. Although more recently there was a confrontation with a neighbours brick pillar… ".

Chris
My First Car was … a Fiat Stilo.
"My very first car. From bumping into a cone at Sainsbury's to not being able to park at the chippy. This Fiat Stilo has really seen us through…"

Bryony
My First Car was … a Mini One.
"All I ever wanted was a yellow mini… sometimes I now wonder if it was a good idea but at least you can't lose it in a car park"

Andy
My First Car was … a Peugeot 205.
"Liberated from my mum, diesel, sounded like a tractor. Awesome."

Claire
My First Car was … a Ford Fiesta.
"My mum had this car for years and lent it to me to drive after I passed my test. However, a tight corner, a wet road and a ditch saw this car written off pretty quickly. I don't think she's ever forgiven me."