Penguin 2.1 – Google's 'Angry Bird' Returns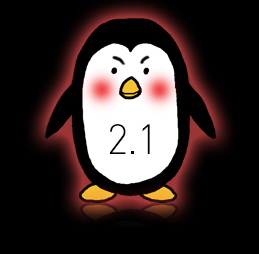 Recently Google have announced that the Penguin 2.1 update has been released.
Google's head of webspam Matt Cutts stated that this latest update would affect 1% of searches to "a noticeable degree".
Hang on! We've just had Hummingbird, why are we talking about Penguin again?
A common mistake made by a lot of people is the confusion between an algorithm change and an algorithm update (Penguin). Penguin is part of Hummingbird, not a replacement for it.
In mathematics, an algorithm is step-by-step solution to a problem; it's exactly the same principle with Hummingbird.  So Hummingbird as Google's step-by-step solution for answering search-engine users' queries, whereas Penguin is just one part of the formula – a filter that can be changed, removed and/or periodically replaced with what Google considers to be a better fit.
So, what has Google hit us with this time?
Well, the previous release (Penguin 2.0) was designed to tackle the amount of web spam that was distorting the quality of search results.
Penguin 2.1 targets all the same types of links that previous iterations have targeted, but at a much deeper level of analysis. Our favourite flightless aquatic bird is now able to crawl and analyse much deeper-level pages than ever before in effort to detect higher degrees of spam activity.
It means that the new Penguin 2.1 update will be better at finding web spam and targeting those websites, ensuring they are penalised for using black hat techniques.
Ok, but which techniques are considered to be 'black hat'?
Here is a list of black hat techniques that Penguin has targeted, and webmasters should avoid using at all costs:
Purchasing links with keyword anchor text – designed to deliberately manipulate search results.
Blog/forum comments which have been made just for the sake of building a link.
Guest Blogging on low quality or irrelevant websites.
The use of article directories, many of which have already been de-indexed by Google.
Spot the trend? Any links that are built with the intent of manipulate search engine rankings on poor quality or irrelevant websites could be disastrous for your SEO campaign.
How will I know if my site has been affected?
Conduct a detailed analysis of your website's organic search traffic –Google Analytics will provide the most accurate data – from the last 6–8 weeks. If your traffic has suffered a substantial drop during this period then it's likely as a result of Penguin 2.1.
Make sure that check for any Google Webmaster Tools notifications to find out if you have had any manual penalties attached to your website.
What should I do if my site has been penalised?
If black hat techniques have been used on your website, in an attempt to influence search engine rankings, then you should find the links and look to have them removed as soon as possible.
If you're worried that Penguin 2.1 has hit your website, then don't worry. OWB are here to help. Our team can perform a diagnostic check or a link portfolio audit on your website and offer advice on the best course of action.