Meet the team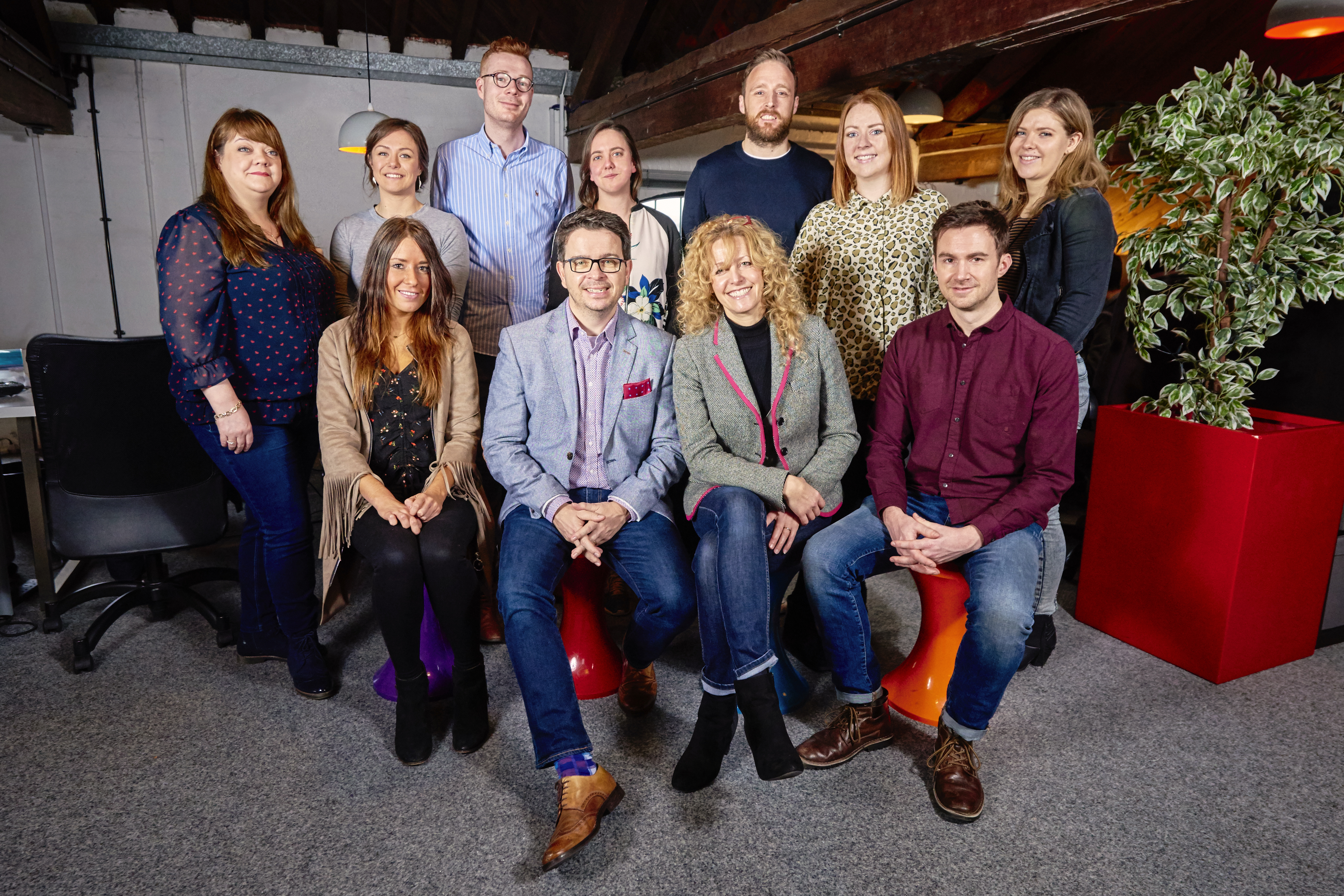 Andrew Wilkinson

Managing Director

Founding Partner and Managing Director of OWB, Andrew has worked in senior Client-side positions for global brands including TNT, BI Group and agencies across the UK and in South Africa. Andrew is a member of the Institute of Direct Marketing, fellow of the RSA, a committee member of The Belfry Sporting Club, the Forum for Tomorrow (part of the Forum for the Built Environment) and a member of The Reform Club. He is a recent Non-Executive Director of Business Link, where he was also made an Ambassador for creative industries.

He was selected as one of Insider's '42-under-42' recognising emerging SME business leaders.

Shari Bryan

Operations Director

Shari is Founding Partner and Operations Director of OWB. A qualified marketer and a member of the Chartered Institute of Marketers and Women in Business, her main expertise is in developing powerful client relationships, detailed project management, delivery of outstanding customer service, operational improvement and maximising ROI for clients. As well as Account Direction, Shari is responsible for the HR, Finance and process development and improvement of the business through the ISO 9000 accreditation and Investors in Excellence programme.

Aside from day to day running of the agency, Shari is either found in her kayak or indulging her passion for motorcycles which includes running an online classic motorcycle business importing and selling Harley Davidsons from Europe and the USA.

Andrew Jones

Senior Design Manager

After achieving a degree in Graphic design from Newcastle University, alongside a BTEC in Art and Design from Bournville Art College, Andrew (aka Jonesy)  joined OWB in 2001.

Now Senior Design Manager at OWB, Jonesy has been a key member of the OWB team for more years than he'd like to mention! He consistently produces industry-leading design concepts through platforms including eCommunications, Advertising, Brochures and Websites.

Mark Norman

Senior Designer

Mark Norman (Norm) joined OWB in summer 2009 having worked as In-house Designer for a prestige car company in Birmingham and a Designer/Artworker at a magazine in Warrington.

Norm has a degree in Visual Communication with Illustration from the University of Derby and a Diploma in Art and Design from Manchester Metropolitan University.

As Senior Designer at OWB Norm now works on leading projects, continually developing top quality creative.

Rachel Darby

Senior Designer

Rachel has worked in a variety of design roles since graduating from Coventry University in 2009 with a joint honours degree in Graphic Design and Illustration, and enjoys a particular focus on all things digital, including email marketing, video and animation.

Outside the studio, Rachel likes nothing more than being outdoors, exploring new places with her whippet Willow.

Bryony Cork

Designer

Bryony joined OWB in September 2010 after completing a degree in Advertising Design at the University of Wales, Newport.

Providing a fresh perspective to design and a strong natural flair, Bryony has become an integral part of the OWB Design Team.

Driven to continue her professional development, Bryony puts her motivation down to the pleasure of working with OWB's broad and exciting variety of Clients.

Claire Fisher

Account Manager

Claire joined OWB in September 2017 having previously worked in the Marketing industry both in-house and agency side. She has a BSc degree in Business Management and Marketing from Cardiff University.

Now an Account Manager at OWB, Claire liaises with our clients, making sure they're happy and projects are completed on time.

In her spare time Claire loves all things food related, caffeine and exercising.

Christiaan van den Broek

Head of SEO & Social Media

Having worked in the Digital Marketing industry for 3 years, Christiaan joined OWB in May 2015. Christiaan is passionate about digital marketing and is always up to date with the latest industry news.

Christiaan is originally from Rotterdam moved over to the UK in 2010. Birmingham is his new favourite city!

He loves cooking and running.

Rachel Tingle

Account Executive

Graduating from Liverpool John Moores University in 2013 with an MA in Marketing and a degree in Business Management and Public Relations. She  has gained 3-4 years marketing based experience in two leading established organisations in the media and the hospitality industry. Her work on creating impactful campaigns has helped her to be innovative, knowing, individualistic and to push herself creatively – all for the benefit of OWB key clients.

In her spare time she horse rides and is an Avid Foodie type so is passionate about cooking and taste driving Birmingham's eclectic and ever growing food scene.

Melissa Boult

PA and Admin Manager

Melissa (or Liss..or Lissey..) is our Administration backbone, handling all things administrative and working with the team to maintain and manage projects through the CRM system and supporting the  OWB accounts function.