Float like a Hummingbird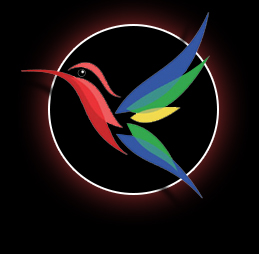 Meet Hummingbird: the latest Google algorithm to cause of headaches for thousands of SEO specialists across the planet.
Some SEOs, but not all.
Here at OWB, we like to think of ourselves as being ahead of the curve, and Hummingbird is no exception.
Google unleashed Hummingbird back in September 2013 and, like its namesake, the algorithm focuses on speed and precision.
Ok, but what does this mean?
Well, Hummingbird is another giant leap forward in Google's mission to provide the most relevant information to users in the fastest amount of time. Possibly Google's most sophisticated algorithm to date, Hummingbird, is able to dissect the meaning of a user's query – rather than just a few selected keywords – and returns what it deems to be the most logical answer.
First Panda, then Penguin and now Hummingbird – what's the difference?
Panda and Penguin were updates to part of the old algorithm, whereas Hummingbird is an entire new algorithm. Think of a Google algorithm as an engine. Panda and Penguin were the equivalent of adding a new oil filter and an improved radiator to an existing engine. Hummingbird is a brand new engine, but some of the old parts (Panda and Penguin) are perfectly good to use.
Will this affect my rankings?
That depends on your SEO strategy. If you have built a website that is full of unique and informative content then you should see positive results from Hummingbird. From a webmaster's point of view, the new algorithm should be viewed as an important milestone: when search results are more relevant to the user's search, the quality of traffic to your website will improve.
Whilst your traffic may experience a slight drop it should improve your bounce rate, page views and average visit duration. Remember, SEO is not just about rankings and traffic – it's about relevance, too.
So what difference has it made to search results?
Previously, websites have focused on vanity keywords to provide them with a higher source of traffic. An example of this would be if someone is searching for a new car, they may use "new cars Birmingham" as their search phrase. But now, many users of Google have become more savvy and will use a make and model as part of the query, such as "best new Audi A6 deal in Birmingham".
As a result, Google has recognised the changes in search behaviour and is now seeking to provide more specific information to its users.
So, if this a good thing, why are people worrying?
After the huge impact of previous Google algorithm updates, such as Panda and Penguin, many businesses are fearful that their website will disappear from search results altogether. Unless your website has mostly "fluff content" (content which has been designed to manipulate search results), then the worst you will receive is a slight drop in traffic and this should not affect your conversion rate if your content is relevant to that search term.
Will I lose traffic?
That's impossible to predict. However, if your website does suffer a decrease in organic traffic, then it's probably not optimised for the most relevant keyword phrases.
What can I do if I notice a drop in traffic?
Google releases updates on a monthly basis – some minor, some major – it would be difficult to determine whether this is a result of Hummingbird, or not, without the assistance of an SEO Specialist.
Luckily, this is where OWB can help. Our team can perform a diagnostic check on your website and offer advice on the best course of action.
So if you do experience a drop in traffic, and want to ease your worries, contact us today to arrange your free SEO Diagnostics report.